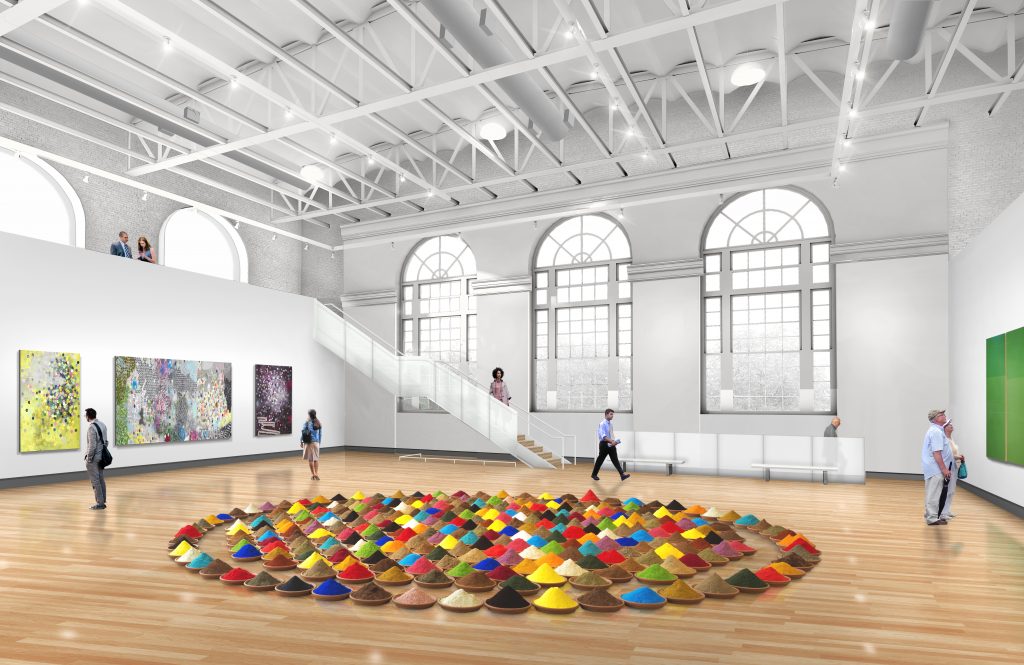 Today, Massachusetts College of Art and Design (MassArt) announced that the MassArt Art Museum (MAAM), Boston's new free contemporary art museum, will open in February 2020.
Formerly known as the Bakalar & Paine Galleries, the space will reopen after extensive renovations with a new name and an expanded mission. The MassArt Art Museum will continue the Bakalar & Paine Galleries' legacy of offering an accessible contemporary art experience for all audiences.
A teaching museum, MAAM will be a resource for MassArt students and faculty, educating students about contemporary art, partnering with faculty to support the curriculum, and preparing students for careers in the museum field. The Museum will offer free, unique educational programming to Boston-area public schools and community groups.
"Our primary goal has always been to show what's new and to make contemporary art accessible to everyone, and the MassArt Art Museum will make that truly possible," said Lisa Tung, executive director of the museum, in a press release. "We have reimagined the museum-going experience to create an inviting and welcoming place for all our visitors, offering a richer engagement with exhibitions and programming. Our artists will also feel supported to realize their vision, and our students will be invited into the process to learn from the professional artists they aspire to be."